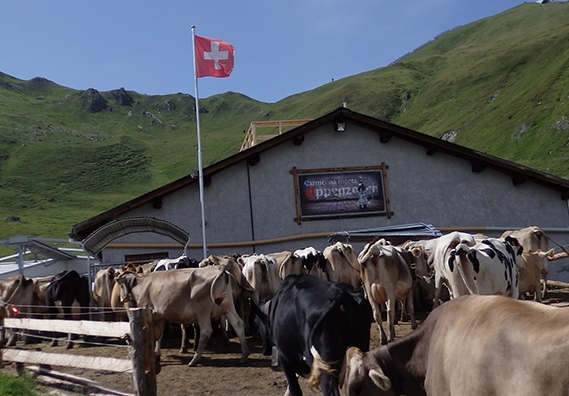 In our last Adopt-an-Alp blog post, I promised to share where this lovely cheese heaven is located so we put together a short video for you.
I'm not sure there is a more beautiful place to eat grass and make milk but if I were a cow, this is where I'd like to be.
In our next blog, we'll not only tell you a little bit about the cheesemaker, but also about his obsession with holes. We'll also be telling you about a very, very special celebration we'll be having that you can join us for that will include a little Swiss fun, a wedge of our Maran Raclette, delicious pairings and fun tools you can use for eating it. There will be a limited number of tickets available for this event since our cheese supply is limited, so stay tuned!
Cowbells,
the curds&co. crew